February 2 is the cross quarter day (or midpoint) between Winter Solstice and Spring Equinox. In Portugal, it is not the groundhog, Punxsutawney Phil, but the Lady of Candles who is looked to for seasonal predictions.
Quando a Senhora das Candeias está a rir está o inverno para vir, quando está a chorar está o inverno a acabar.
[Translation: If she smiles (Sun) the winter is yet to come, if she cries (Rain) the winter is over]

Two years ago, Ed King invited a few leaders from the Oregon beer, wine and spirits industries to discuss common interests. The result? A non-profit Oregon Craft Beverage Council to promote awareness of the jobs and monies the craft beverage industries contribute to Oregon's economy. Additionally, the collaborative group can now offer a unified opinion on state legislative issues of concern to our industries. Ed produced a short video that aired during the holidays on cable television in 2012 and 2013. This year an awareness campaign, "Keep it Local," launched at the end of October to remind Oregonians of their many local beverage choices for the holidays. Billboards, window stickers, bottle neckers and shelf talkers can be found throughout the state and t-shirts can be purchased in our tasting room.

Distilleries
Breweries
Wineries
Total Oregon distilleries, breweries, wineries
63
214
545
Total number of jobs created
350
6,500
13,500
Economic boost (2013)
~ 3 BILLION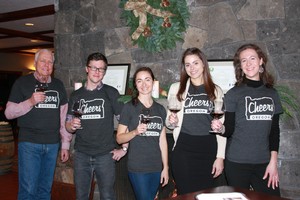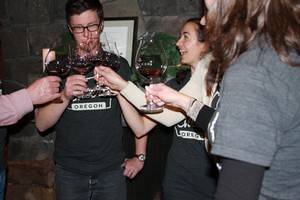 Recent Posts
October 12, 2018

June 7, 2018

October 30, 2017

October 23, 2017

September 13, 2017

April 17, 2017

July 21, 2016

June 2, 2016

May 25, 2016

May 18, 2016
Blog Categories
Blog Archives
Our Writers