Just like bud burst, bloom was also early, occurring in the last week in May. At that rate we should start harvesting the first week of September with fruit from Southern Oregon and then moving into the Willamette Valley by the middle of the month.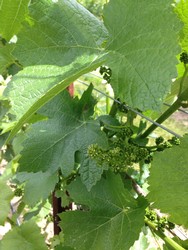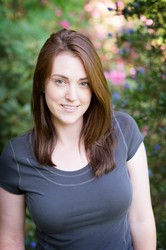 As we welcome the start to another growing season we are also excited to welcome our new Viticulture Technician, Karen Peterson. She trained at Oregon State University and has great experience working with the researchers at the Oregon Wine Research Institute. Not shy of hard work she cut her teeth working in the vineyards of Domaine Drouhin Oregon doing everything from field work, tractor operations to technical work. She brings a good work ethic, technical and practical knowledge and we're excited to have her on board to help continue our understanding of growing grapes here in Oregon.
A group of devout Chardonnay lovers were brought together by Katie Kelly Bell of Forbes Magazine to taste some Oregon Chardonnays. They had never tasted Oregon Chardonnay before and there was "unanimous surprise at the level of brightness and acidity in the wines." Our 2011 REX HILL Dijon Clone Chardonnay was wone of the fan favorites along with Chardonnays from Willamette Valley Vineyards, Stoller Family Estate, Anam Cara, Lange Estate Winery & Ponzi Vineyards.
2011 REX HILL Dijon Clone Chardonnay, $38- Winemaker Michael Davies aims to 'protect the wine's minerality' and 'assure it's compatibility with food.' Davies also loves his wine with sushi.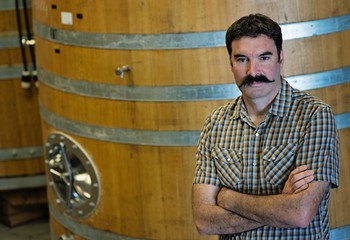 .
What's your favorite Chardonnay food pairing?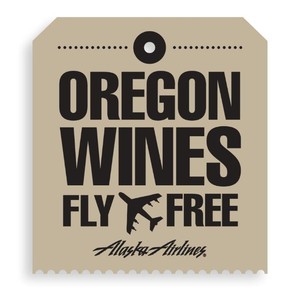 Kicking off Oregon Wine Month, particpating wineries & Alaska Airlines are excited to offer the "Oregon Wines Fly Free" program. Fly into any particpating airport (Medford, Redmond, Eugene, Portland & Walla Walla) and check your wine for FREE on your flight back home.*
Come visit us at the REX HILL Tasting Room and receive complimentary tastings when you show us your Alaska Airlines ticket stub!
*Must be an Alaska Airlines Mileage Plus member; only applicable to 6 bottles or more packed by a participating winery.
Recent Posts
October 12, 2018

June 7, 2018

October 30, 2017

October 23, 2017

September 13, 2017

April 17, 2017

July 21, 2016

June 2, 2016

May 25, 2016

May 18, 2016
Blog Categories
Blog Archives
Our Writers