May 20, 2014 | REX HILL
"Is Chardonnay Oregon's Next Big Thing?" by Forbes Magazine
A group of devout Chardonnay lovers were brought together by Katie Kelly Bell of Forbes Magazine to taste some Oregon Chardonnays. They had never tasted Oregon Chardonnay before and there was "unanimous surprise at the level of brightness and acidity in the wines." Our 2011 REX HILL Dijon Clone Chardonnay was wone of the fan favorites along with Chardonnays from Willamette Valley Vineyards, Stoller Family Estate, Anam Cara, Lange Estate Winery & Ponzi Vineyards.
2011 REX HILL Dijon Clone Chardonnay, $38- Winemaker Michael Davies aims to 'protect the wine's minerality' and 'assure it's compatibility with food.' Davies also loves his wine with sushi.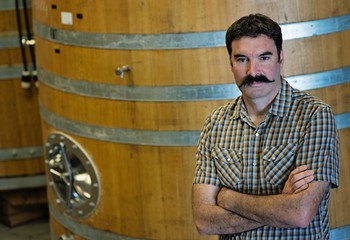 .
What's your favorite Chardonnay food pairing?
Comments
Commenting has been turned off.
Recent Posts
October 12, 2018

June 7, 2018

October 30, 2017

October 23, 2017

September 13, 2017

April 17, 2017

July 21, 2016

June 2, 2016

May 25, 2016

May 18, 2016
Blog Categories
Blog Archives
Our Writers