February 27, 2015 | Food & Wine Pairings | Mike Willison
The REX HILL Thistle
The thistle has long been a symbol for nobility of character. The Order of the Thistle is the highest chivalric order of Scotland. It is associated with tenacity and strong will — those who wound it are punished. It is an example of the delicate balance often found in nature between beauty and something prickly. The sharp spines and pricklers protect against the trespasses of anyone attempting to pluck away its beautiful flower heads or to eat it. Many species attract goldfinches and are nectar sources for bees and butterflies. The thistle has a tenacious grip on the land that supports it, and a defiant ability to remain and flourish in spite of efforts to remove it.
We incorporated the thistle into our REX HILL logo to represent our determination to make wines of the highest quality regardless of obstacles. The gnarly vines, looking like dead wood in the winter, pull nutrients from deep in the soil to bud and grow finally offering delicious, delicate berries at harvest. The thistle reflects our commitment to make beautiful, superlative wines from grapes grown sustainably revealing an evident sense of place and made without engineering.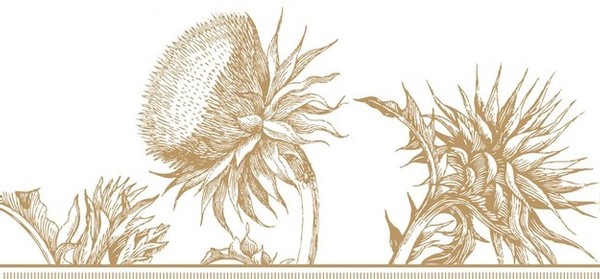 Comments
Commenting has been turned off.
Recent Posts
October 12, 2018

June 7, 2018

October 30, 2017

October 23, 2017

September 13, 2017

April 17, 2017

July 21, 2016

June 2, 2016

May 25, 2016

May 18, 2016
Blog Categories
Blog Archives
Our Writers