February 24, 2016 | News | REX HILL
REX HILL named one of
"REX HILL's esteemed roster of estate-grown wines are farmed biodynamically, and the line-up also includes offerings from top Oregon growers. Visitors have the opportunity to sample these wines in a variety of ways, up to a $65 "V.I.P." tour of the vineyard and winery and a tasting of matured wines paired with cheese. Call ahead for information about wine classes and tasting dinners."
Thank you for the kind words Food & Wine Magazine!
Learn more about our tours and tastings
See the list by Food & Wine Magazine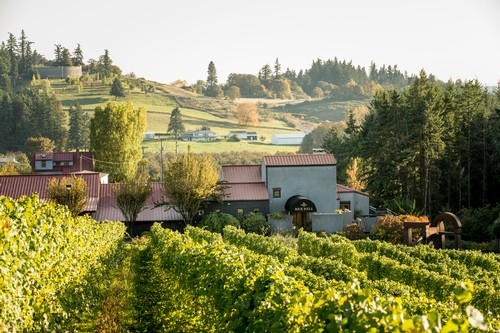 Comments
Commenting has been turned off.
Recent Posts
October 12, 2018

June 7, 2018

October 30, 2017

October 23, 2017

September 13, 2017

April 17, 2017

July 21, 2016

June 2, 2016

May 25, 2016

May 18, 2016
Blog Categories
Blog Archives
Our Writers