May 2, 2011 | Viticulture & Sustainability | Ryan Collins
Phenological Stages
Viticulturists like to talk about phenology and phenological stages. Phenology is the study of the sequence of plant growth and investigates a plant's reaction to the environment and attempts to predict its behavior in the new environment. A widely adopted system for recording grapevine phenology is the modified EL system. Below is a snapshot of the EL system.
Most Northern Willamette Valley vineyards are between stages 3 and 4. Lower altitude sites like REX HILL and Jacob Hart Vineyards are mostly stage 4. Historical average budbreak dates for the Willamette Valley are mid April. Why are we around two weeks behind? Because spring has been much cooler than normal due to the La Nina ocean currents in the Pacific Ocean.
Below are historical average monthly temperatures for the Portland area and what has been recorded this year, 2011.

As you can see the months of February, March and April have been colder than average. April's monthly average temperature was a chilly 4.1 degree F less than average and the predictions moving forward look similar. This is NOAA's statement for May, June and July.

"THE TEMPERATURE OUTLOOK FOR MJJ 2011 IS, OVERALL, CONSISTENT WITH LA NINA CONDITIONS. PROBABILITIES OF BELOW NORMAL TEMPERATURES ARE ENHANCED FROM THE PACIFIC NORTHWEST EASTWARD ACROSS THE NORTHERN ROCKIES THROUGH THE GREAT LAKES REGION, INTO THE MIDDLE ATLANTIC COAST REGION. THE OCN PREDICTS PROBABILITES FOR ABOVE NORMAL TEMPERATURES ACROSS THE INTERIOR SOUTHWEST.
THE SEASONAL PRECIPITATION OUTLOOK FOR MJJ 2011 CALLS FOR GENERALLY ABOVE-MEDIAN PRECIPITATION IN NORTHERN SECTIONS OF THE CONUS. BELOW MEDIAN PRECIPITATION IS LIKELY ACROSS THE SOUTH-CENTRAL U.S. AND IN PARTICULAR, TEXAS AND LOUISIANA. IN SPITE OF THE EXPECTED WEAKENING OF LA NINA TO NEUTRAL STATUS BY JUNE 2011, THE ABNORMALLY WET SOILS IN NORTHERN SECTIONS OF THE CONTIGUOUS UNITED STATES, AND ABNORMALLY DRY SOILS IN THE SOUTH, ARE LIKELY TO LEAD TO A CONTINUATION OF COOL, WET CONDITIONS IN THE NORTH AND WARM DRY CONDITIONS IN THE SOUTH. " http://www.cpc.ncep.noaa.gov/products/predictions/90day/seasglossary.html#la%20nina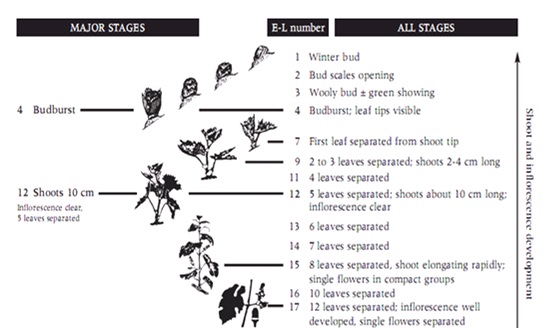 Comments
Commenting has been turned off.
Recent Posts
October 12, 2018

June 7, 2018

October 30, 2017

October 23, 2017

September 13, 2017

April 17, 2017

July 21, 2016

June 2, 2016

May 25, 2016

May 18, 2016
Blog Categories
Blog Archives
Our Writers