Compliance laws limit an individual to 2 cases per month.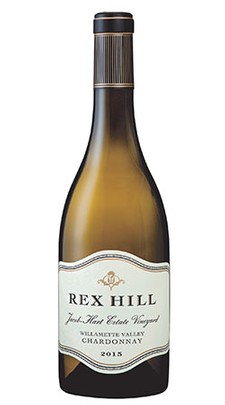 Wine Specs
Appellation
Chehalem Mountains
2016 REX HILL Jacob-Hart Estate Vineyard Chardonnay
Please contact the winery directly at 503-538-0666
Pairs With:
---
Pan-seared halibut, dungeness crab, risotto with fresh peas, mussels cooked in white wine, butter-poached lobster, salmon sashimi, soft cheeses, gnocci with brown butter
Tasting Notes:
---
Toasty notes of warm balsa wood and vanilla cream mix with ripe meyer lemon, golden delicious apple, apricots and just a hint of baking spices on the nose. There is a breadth to the aroma of the wine that points to the richness of the palate, and the result doesn't disappoint. Round, mouth-filling and intensely satisfying, the palate is redolent of ripe apples, Bosc pear and lemon rind with an underlying creaminess. Modern cool climate Chardonnay with a distinct nod to the Old World, this is a wine built to age but showing beautifully for immediate enjoyment.
Wine Profile
Tasting Notes
The 2015 REX HILL Jacob-Hart Estate Vineyard Chardonnay opens with compelling notes of honeysuckle, Meyer lemon, orange peel, roasted peaches and white flowers. Over time, the complexity grows with notes of pecan brittle, meringue and wet stone. A sumptuous palate demonstrates vitality and texture, freshness and density. The finish is long leaving the taster wanting more. A slight creaminess perfectly balances the fresh acidity and restrained alcohol. The 2015 REX HILL Jacob-Hart Estate Vineyard Chardonnay is showing beautifully now but will age well for many years.