Compliance laws limit an individual to 2 cases per month.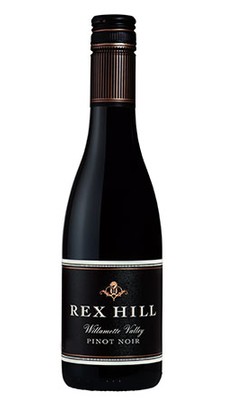 Wine Specs
Appellation
Willamette Valley
2017 REX HILL Willamette Valley Pinot Noir Half Bottle
Tasting Notes:
The 2016 REX HILL Willamette Valley Pinot Noir opens with heady, ripe fruit notes of black cherry, raspberry, black plum, red currant and blackberry. Floral aromas arise of lavender and violet along with tomato leaf, rhubarb and peppercorn with a hint of French Oak. The palate has impressive structure, balance, and acidity, with integrated oak notes and red and black fruit flavors. While drinking well now, this is a Pinot Noir built for aging and will grow more complex over the next 15 to 20 years.