Compliance laws limit an individual to 2 cases per month.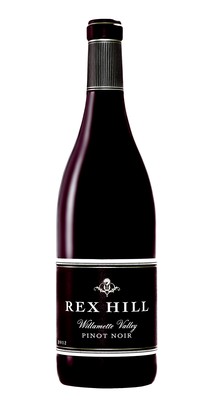 Wine Specs
Appellation
Willamette Valley
2012 REX HILL Willamette Valley Pinot Noir
The 2012 REX HILL Willamette Valley Pinot Noir possesses rich and intense aromas of dark cherries, blueberries, cassis, spice, black raspberries, cinnamon, cardamom and gun flint. In time the wine opens further to reveal even darker aromas of smoke, game and earth. On the palate the attack is loaded with deep red, blue and black fruit flavors. The integrity that all classic Oregon Pinot Noirs posses pulls the palate back from being too rich and ripe and balances the hedonism of the 2012 vintage with beautifully proportioned acidity and minerality. A strong tannic structure balanced by concentrated fruit flavors give great length and focus to the finish. The wine is very long, concentrated and complex. While large scaled and weighty the wine still shows the hallmarks of Oregon Pint Noir: integrity and balance. Although the 2012 REX HILL Willamette Valley Pinot Noir will drink well young it has the balance and structure to age and become more complex over the next 10 years.