"Bees do have a smell, you know, and if they don't they should, for their feet are dusted with spices from a million flowers."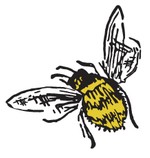 After the earthquake hit the heart of Napa, KGW visited REX HILL to investigate our preparedness. Oregon is due for an enormous earthquake at an estimated 9.0 magnitude! If this were to occur, Kelly House of the Oregonian reported that it would take up to three months just to restore electricity in the Willamette Valley alone!
Despite the tremendous care we take with our wines, the safety of our employees is a top priority. We have plans in place for fires, earthquakes, and other natural disasters and have occasional, unannounced drills to measure our preparedness. REX HILL, like many Oregon wineries, was originally built around an old building designed for something else (in our case, it was a barn used to dry fruit and nuts). Realistically assessing these old, repurposed structures is very important. Even small measures could make a big difference in an emergency, for instance, adding lighted exit signs, choosing not to stack barrels too high or bolting tanks to reinforced concrete pads.

See our seven tips for emergency procedures.

Once again, REX HILL will be hitting the road for Pinot in the City, this time in Seattle. Join us on September 11th at Sodo Park along with more than 60 Willamette Valley wineries. Maybe you will get a chance to spot Sam Tannahill's harvest beard, a rare treat!
$65/person
A group of devout Chardonnay lovers were brought together by Katie Kelly Bell of Forbes Magazine to taste some Oregon Chardonnays. They had never tasted Oregon Chardonnay before and there was "unanimous surprise at the level of brightness and acidity in the wines." Our 2011 REX HILL Dijon Clone Chardonnay was wone of the fan favorites along with Chardonnays from Willamette Valley Vineyards, Stoller Family Estate, Anam Cara, Lange Estate Winery & Ponzi Vineyards.
2011 REX HILL Dijon Clone Chardonnay, $38- Winemaker Michael Davies aims to 'protect the wine's minerality' and 'assure it's compatibility with food.' Davies also loves his wine with sushi.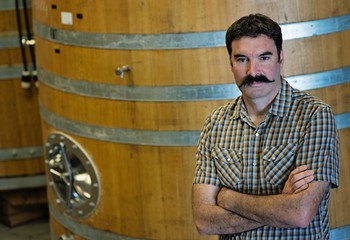 .
What's your favorite Chardonnay food pairing?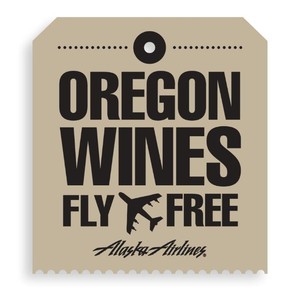 Kicking off Oregon Wine Month, particpating wineries & Alaska Airlines are excited to offer the "Oregon Wines Fly Free" program. Fly into any particpating airport (Medford, Redmond, Eugene, Portland & Walla Walla) and check your wine for FREE on your flight back home.*
Come visit us at the REX HILL Tasting Room and receive complimentary tastings when you show us your Alaska Airlines ticket stub!
*Must be an Alaska Airlines Mileage Plus member; only applicable to 6 bottles or more packed by a participating winery.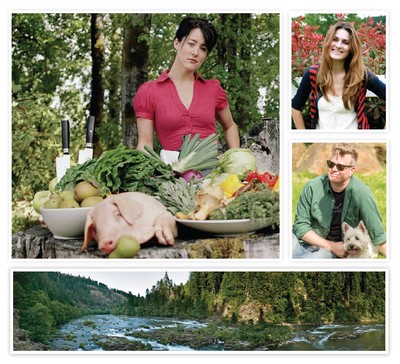 On April 12th, 2014, Carrie Kalscheuer & Mike Willison are heading out to the beautiful, restorative Steamboat Inn for our annual wine dinner with Naomi Pomeroy of BEAST Portland, 4-time James Beard Award Nominee Chef. Join them for a memorable meal and a special selection of REX HILL wines.
Call Steamboat Inn at (541)498-2230 to secure your tickets. Dinner is $90 per person. Limited Seating Available.

It's that time again! REX HILL is hitting the road for another Pinot in the City event to Washington, D.C. on April 2nd, 2014. Sip Pinot Noir, Chardonnay, Riesling, Pinot Gris and more from the over 50 Willamette Valley wineries that are putting this region on the map!
Get to know Sam Tannahill, Founder & Director of Viticulture and Winemaking, and discuss with him your thoughts on what makes Pinot Noir and Chardonnay from the Willamette Valley so distinguishable.
Where: Long View Gallery, 1234 9th St. NW, Washington, D.C.
Time: Trade Tasting from 12 - 4 PM; Consumer Tasting from 6 - 9 PM
Tickets: $75/person
"The interplay of vivid flavors against a razor-sharp, mouthwatering balance has emerged as the signature style of Oregon Chardonnay." - Harvey Steiman
When Chardonnay was first planted in Oregon vineyards, it had trouble ripening due to the cooler weather of the Willamette Valley. The arrival of the Dijon Clones in the 1990s, a cooler climate Chardonnay clone, turned things around and Oregon has begun to produce wines that can compete with Chardonnays from both California and France.
Our 2010 REX HILL Willamette Valley Chardonnay received 90 points from Wine Spectator and was featured in an article by Harvey Steiman that discusses the evolution of Oregon Chardonnay. Steiman believes that the 2011 vintage produced some "stunning Chradonnays." We agree!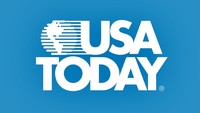 Oregon Wine Tours
Take a tour of the Willamette Valley with Evergreen Escapes, a green-minded tour company that visits wineries that share their commitment to the environment. Mentioned in this article by USA Today, REX HILL, a LIVE certified winery & Biodynamic farmer, will be the very first stop of your day, including a picnic in our beautiful garden.
Our entire A to Z/REX HILL crew gathered outside in the October sunshine to raise a glass and toast the last grapes of the 2013 Harvest with a traditional La Paulée lunch. There was a saber, colorful, grilled sandwiches prepared by resident chef Mike Willison, and lots of good company. It was a great way to celebrate the year's bounty.
Recent Posts
October 12, 2018

June 7, 2018

October 30, 2017

October 23, 2017

September 13, 2017

April 17, 2017

July 21, 2016

June 2, 2016

May 25, 2016

May 18, 2016
Blog Categories
Blog Archives
Our Writers