NEWS
May 1, 2014
Oregon Wines Fly Free is Back!
Kicking off Oregon Wine Month, particpating wineries & Alaska Airlines are excited to offer the "Oregon Wines Fly Free" program. Fly into any particpating airport (Medford, Redmond, Eugene, Portland & Walla Walla) and check your wine for FREE on your flight back home.*

Come visit us at the REX HILL Tasting Room and receive complimentary tastings when you show us your Alaska Airlines ticket stub!

*Must be an Alaska Airlines Mileage Plus member; only applicable to 6 bottles or more packed by a participating winery.
---
April 4, 2014
Amazing Wine, Amazing Food, Amazing Place!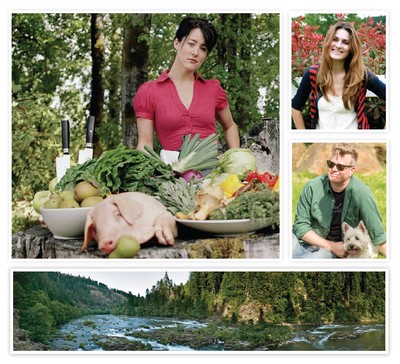 On April 12th, 2014, Carrie Kalscheuer & Mike Willison are heading out to the beautiful, restorative Steamboat Inn for our annual wine dinner with Naomi Pomeroy of BEAST Portland, 4-time James Beard Award Nominee Chef. Join them for a memorable meal and a special selection of REX HILL wines.
Call Steamboat Inn at (541)498-2230 to secure your tickets. Dinner is $90 per person. Limited Seating Available.
---
March 28, 2014


It's that time again! REX HILL is hitting the road for another Pinot in the City event to Washington, D.C. on April 2nd, 2014. Sip Pinot Noir, Chardonnay, Riesling, Pinot Gris and more from the over 50 Willamette Valley wineries that are putting this region on the map!
Get to know Sam Tannahill, Founder & Director of Viticulture and Winemaking, and discuss with him your thoughts on what makes Pinot Noir and Chardonnay from the Willamette Valley so distinguishable.
Where: Long View Gallery, 1234 9th St. NW, Washington, D.C.
Time: Trade Tasting from 12 - 4 PM; Consumer Tasting from 6 - 9 PM
Tickets: $75/person
---
January 24, 2014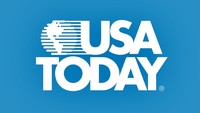 "Oregon Wines Rank World's Best" - USA Today
Oregon Wine Tours
Take a tour of the Willamette Valley with Evergreen Escapes, a green-minded tour company that visits wineries that share their commitment to the environment. Mentioned in this article by USA Today, REX HILL, a LIVE certified winery & Biodynamic farmer, will be the very first stop of your day, including a picnic in our beautiful garden.
---
November 7, 2013

La Paulée Lunch at REX HILL
Our entire A to Z/REX HILL crew gathered outside in the October sunshine to raise a glass and toast the last grapes of the 2013 Harvest with a traditional La Paulée lunch. There was a saber, colorful, grilled sandwiches prepared by resident chef Mike Willison, and lots of good company. It was a great way to celebrate the year's bounty.
---
August 8, 2013

Meet us in LA with 66 other Willamette Valley wineries!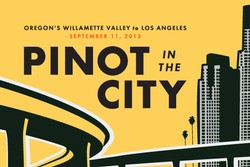 Cheryl Francis, Founder & Consulting Winemaker, will be heading south to pour our REX HILL wines at this outstanding tasting event.
Tickets are $75/person
Hosted at The Ebell in Los Angeles
On September 11, 2013
For more information, visit the Willamette Valley Wineries Association website.
---
August 7, 2013
From September 10th through November 20th, fly into any of the following participating airports and check a case of wine as luggage FREE on your return flight home: Medford, Redmond, Eugene, Portland and Walla Walla, WA. Show us your Alaska Air ticket stub at the REX HILL Tasting Room and receive a complementary tasting. We are open daily from 10:00 AM to 5:00 PM.
---
August 6, 2013


92 pts. REX HILL Shea Vineyard Pinot Noir 2010
"Velvety, offering pretty plum and cream aromas and flavors on a light, supple frame, lingering easily and persistently on the refined finish." - HS Wine Spectator Insider 7/24/2013
Only 117 cases were produced and our Crown Club Members will be receiving it exclusively in their September shipment. Join now to guarantee that this wine makes it into your cellar.
---
July 11, 2013

Summer Sipping at Some of Oregon's FINEST WINERIES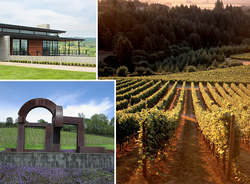 REX HILL Winery & Vineyards
"Set atop the idyllic Rex Hill just as you enter Willamette Valley wine country sits the REX HILL Winery & Vineyards. If you have an opportunity to join a tour of the vineyards, do. The extremely knowledgeable staff makes wine education (even more) fun, and only adds to the overall experience of the visit. Once inside the tasting room, soak up your surroundings. The arched tunnels and exposed brick walls are remnants of the building's original use as a hazelnut processing facility. Now, they add to the décor and serve as a reminder of the history of the land you're standing on. Make sure to taste the REX HILL Reserve Pinot Noir as you wander around the impressive building, or step outside to sit at a charming bistro table overlooking the vineyards that have lovingly produced some of the finest Pinot Noir you'll ever taste."
For the same intimate experience, book a Tour & Seating Tasting with one of our knowledgeable staff. Tours & Seated Tastings are offered daily at 11 am for $45/person.
---

June 1, 2013

REX HILL to host Virginia Garcia's Garden Party - June 29th, 2013
The Virginia Garcia Memorial Foundation will host it's first ever "The Grape Adventure: Wine Tour & Garden Party" fundraising event. Your journey will personally introduce you to those whom your donation will impact and the clinics where their lives will be changed.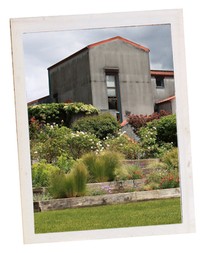 When: Saturday, June 29th, 2013
Time: 1:00 PM to 6:00 PM
Cost: $100 per ticket
Itinerary
Both tours culminate with a relaxed garden party at REX HILL. Delight in small plates from Portland's farm-to-table pioneer Genoa, wine tastings, music by Mockingbird, a discerning silent auction and the opportunity to support health care for migrant and seasonal farm workers year-round.
I Want to Support the Virginia Garcia Memorial Foundation
---
May 22, 2013


2011 REX HILL Willamette Valley Pinot Noir wins Silver medal in the world's biggest global wine competition

The Decanter World Wine Awards is the world's leading wine competition. The competition is well known for its rigorous judging process, which has led to the Decanter World Wine Awards becoming the most authoritative source of wine recommendations for wine lovers worldwide. This year, the 219 judges from all around the world assessed 14,362 wines from 52 countries. This year's expert panel of judges included 75 Masters of Wine and 13 Master Sommeliers.
---
April 19, 2013

Join us on Saturday, May 4th as we pour REX HILL at the World of Wine Event in California!
Where: Robert Mondavi Winery
This event supports Family Service of Napa Valley, a non-profit mental health organization.
Seating available. Tickets start at $150.
---
April 11, 2013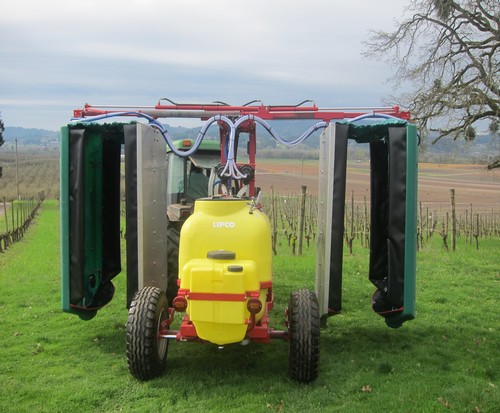 REX HILL purchased the first recycling sprayer in Oregon and only the second on the West coast. This cutting-edge equipment is the most environmentally friendly sprayer available and will be used in the Biodynamically farmed, owned and long leased vineyards. It will reduce spray drift by 95% and cut pesticide use by 40%, which means less spray per application, less time filling up the holding tank, and less fuel usage.
Ryan Collins, our Vineyard Operations Manager, dishes the details in his latest blog post.
---
April 10, 2013

Most Popular Pinot Noir, 4 years in a row!
The 24th Annual Wine & Spirits Restaurant Poll featured REX HILL for the 10th time as one of the Most Popular Pinot Noirs.
To view all the wineries featured in this poll, subscribe to Wine & Spirits.
---
March 4, 2013
Four REX HILL wines shine in the March issue of

2010 REX HILL Jacob Hart Pinot Noir - 93 points & Editors' Choice
2010 REX HILL Reserve Pinot Noir - 92 points & Editors' Choice

To find REX HILL wines in your area, visit our Find Our Wines page.

Also, two of our Crown Club exclusive wines scored in the same issue:
2010 REX HILL La Colina Pinot Noir - 93 points & Editors' Choice
2010 REX HILL Old School Pinot Noir - 91 points

Visit our Crown Club page to learn how you can guarantee that these wines find a way into your cellar.

To read the reviews on each of the above wines, click here.
---
February 15, 2013


REX HILL will be one of 64 Willamette Valley wineries featured at the Pinot in the Windy City event on March 7th, 2013 in Chicago. If you're in the area, come check it out!
---
January 8, 2013

2010 REX HILL Reserve Pinot Noir was named Best Wine by 1859
| | |
| --- | --- |
| Contact the winery today to learn how you can procure a bottle of this great wine for yourself by emailing us at info@REXHILL.com or calling us at 800.REXHILL. | |