A BETTER WAY TO DO BUSINESS
B Corps are better companies – better for workers,
better for communities, better for the environment.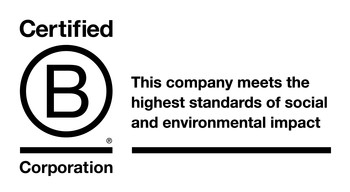 "We have always tried to model best practices and be a best partner in all of our dealings. As we continue to grow economically, we can also now through B Lab measure our improvement in environmental and social practices. The bigger we get, the more good we can do, the more opportunities for our employees and the more visibility for our model. We hope to inspire businesses to compete not only to be the best in the world, but to be the best for the world."
- DEB HATCHER
Founder, Chief Marketing & Sales Officer
B Lab Co-Founder, JAY COEN GILBERT said, "A to Z Wineworks received high marks for having female management and owners, paying workers above living wage, and giving back to the community. We're proud to have them join the movement to redefine success in business."
---
B Corps use the power of business
to solve social and environmental problems
---

"Leading a global movement to redefine success in business"
The community of more than 2500 B Corporations in over 50 countries from multiple industries is leading a global movement to redefine success in business by voluntarily meeting higher standards of transparency, accountability, and performance.

Get an idea of how your company measures up with
the Impact Assessment.
Did you know that Oregon has the second highest density of certified B Corps in the US?
THERE ARE CURRENTLY:
Over 125 Oregon B Corporations